A Tapestry is a picture, made up of individual threads, all woven together with purpose and skill. A skilled artist can tell an entire story by weaving those threads together.
That is what we are and continually strive to be. Our threads are people; nurses, caregivers, doctors, therapists, community leaders, families in need, and most importantly… seniors.
The picture we weave is never finished. It's constantly growing and changing. Each new resident who moves in, each new caregiver who decides to wear our logo, and every family that we touch makes our Tapestry richer and more beautiful.
We hope you choose to become a part of our Tapestry.

At Tapestry Senior Living, we understand that you are an individual with unique tastes and desires. That's why Tapestry is committed to the unique concept of All Day Dining. Rather than eat at the same assigned time and place each day, you decide when you would like to come down to one of our unique restaurants.
Our chefs have created menus that blend traditional favorites with some fresh new options. Whether folks love "comfort food" or lighter fare; there is truly something for all tastes.
Meet The TeamLEADERSHIP HERE AT TAPESTRY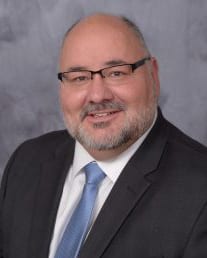 Christopher Blum
Christopher Blum
CEO and Principal of Tapestry Senior Housing Management, LLC
Mr. Blum has 26 years of operational experience in the senior healthcare field as an administrator, executive and owner. Christopher provides a unique perspective; having literally "grown up" in the business of senior healthcare as the second generation owner/operator of a 109-bed long term care facility. As Administrator and eventually CEO; Christopher built a small, local home healthcare agency into one of the largest freestanding agencies in the state of Minnesota. Chris is a former financial management and operations consultant to numerous home healthcare agencies and assisted living facilities. Chris is a graduate of the University of St. Thomas in St. Paul, MN.
Dr. Teresa Pawlina, MD, RN, BSN
Dr. Teresa Pawlina, MD, RN, BSN
President, Principal of Tapestry Senior Housing Management, LLC
As President of Tapestry, Dr. Pawlina is responsible for all aspects of healthcare program development, staffing, long term planning and implementation within the organization. She works across various healthcare systems, universities and insurance companies to enhance Tapestry's services in an innovative and cost-effective manner.
Dr. Pawlina started her career in healthcare with the Columbia Hospital Corporation of America (HCA), North Florida Regional Medical Center, the largest for-profit healthcare organization in the world. She has over 30 years of healthcare experience in hospitals, assisted living facilities and home care systems.