Welcome to Tapestry Senior Living – Moon Township
WELCOME TO TAPESTRY MOON TOWNSHIP
At Tapestry Senior living Moon Township, it's all about you. Tapestry knows that you are a unique person with a rich story. You have particular wants and needs — that doesn't change whether you live in a house, memory care neighborhood, assisted living apartment, treehouse or igloo. The great news for Pittsburgh area seniors, is that Tapestry Senior Living Moon Township is now open and ready to cater to you.
A UNIQUE PLACE FOR UNIQUE PEOPLE
Our schedule revolves around your schedule. Our services are matched to your unique needs. You chart the course and we help you along the journey. We show this commitment in things like our signature All Day Dining at your choice of our restaurants. We show it in how our Nurses deliver customized person-centered care for folks who live in one of our spacious assisted living apartments. We show it in how Tapestry's Memory Care team members help residents and families thrive.
SO MANY WAYS TO THRIVE AT TAPESTRY MOON TOWNSHIP
Too many Senior Living Communities have a cookie cutter feel, but not Tapestry Moon. Take a stroll amid the waterfalls and trees of our indoor garden and you'll feel the difference. Visit the lively streets of Mulligan Square in our secure Memory Care neighborhood and you'll know we are different. Eat breakfast at 2:30 in the afternoon with our unique All Day Dining program. Take a swim. Have your nails done at the spa. Play Mahjong with your neighbors or take a Zumba class in the brand new 2,000 square foot Moon Senior Connection senior center. Most importantly; talk to our dedicated Tapestry team. From our hospitality staff, to our shuttle bus drivers to our 24/7 team of nurses and caregivers. you'll know the Tapestry difference.
Our ServicesEXPLORE OPTIONS HERE AT MOON TOWNSHIP
In addition to providing the best in class assisted living and memory care, the staff at Tapestry is also mindful of how important living on a budget is to our senior residents. Start your journey by filling out the form below or calling us at (412) 507-9999. We can schedule you a tour, talk about budget and how that fits with our competitive pricing.
Upcoming EventsKEEP UP TO DATE ON ALL OF OUR ACTIVITIES

550 Cherrington Pkwy
Coraopolis, PA 15108
(412) 507-9999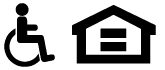 Tapestry Senior Housing has a philosophy of person-centered care that impacts everything we do. Understanding that every resident is an individual who can best direct their care, we are only helpers and guides along your journey.