TAPESTRY BLOGS 20 of the Best Gifts for Seniors
Living, the Upside of Aging
By Mackenzie Biehl of HappilyHarper.com
Holiday gift-giving can be quite a challenge, but it's often even more difficult when you're looking for the best gifts for seniors. Whether you're in search of the ideal gift for an aging parent, grandparent, friend in a nursing home, assisted living or another loved one, it's challenging to buy something for someone that insists they don't need anything or appears to have everything they need.
Growing up close to my grandparents and working in an assisted living and memory care community, I've learned a lot about seniors and their needs. I've also come to realize what special items are appreciated and well-loved. I've compiled a list of the 20 best gifts for seniors.
It's approaching the winter and your loved one will be cold. Seniors have a tendency to get cold because of loss of elasticity of the blood vessels and the thinning of fat beneath the skin. They can also be cold because of poor blood circulation, anemia, diabetes, high cholesterol, side effects of certain medications to name a few.
If your Loved One Is Always Cold…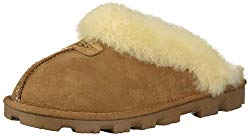 100% sheepskin, cow suede and a lightweight sole that travels both indoors and out with ease. Although they are a little pricey, you get what you pay for. Once you start wearing Ugg Coquette slippers, you will too experience that no other brand comes close to the quality, fit, support and warmth.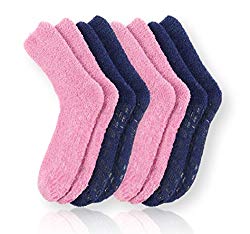 Super soft, designed for the hospital but perfect for the home. They are warm and fuzzy and stretch easily to accommodate swollen feet.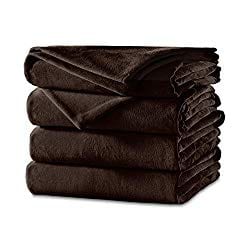 Everyone needs a heated blanket. This particular blanket has 10 heat settings, is machine washable, and comes in various colors and sizes. The blanket is soft and heats up quickly. It even has a preheat feature.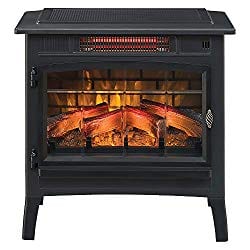 There are many reasons I love this portable heater. It stays cool to the touch as we have a toddler and don't want her to get burned. If your loved one has a dog, cat, or grandchildren, that is a great feature. It heats up the house comfortable. The heater has a reputable name, is metal, not plastic, and has the fireplace look to it. It's also light and able to move around from one room to another. Why not add little ambiance with your heat? This electric fireplace heater which will not only warm a 1,000 square foot room it will also give off a cozy glow that looks like the real deal.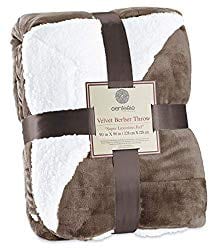 This blanket is luxurious. It is literally like snuggling up with a cloud. This is the blanket to own. The company offers a lifetime manufacturer's warranty. This blanket is of high quality and a very nice gift for someone you love.
Gifts to Keep your Senior Entertained…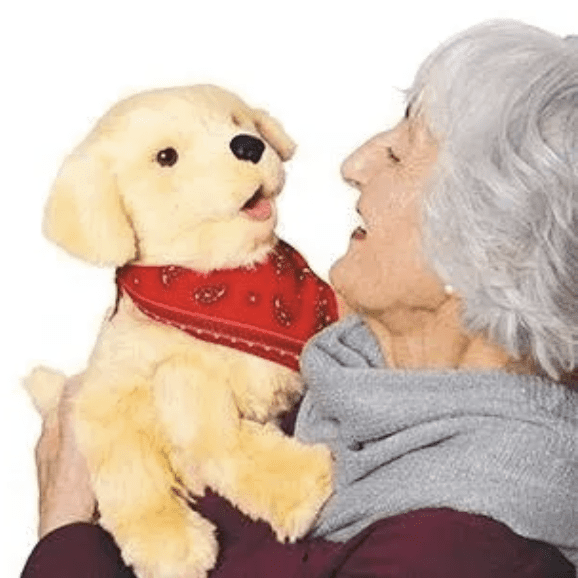 Pets help with enhancing your mood but not everyone can care for a real puppy. This is the next best thing. Great for seniors' companionship. Even better for seniors with cognitive impairment. The movements are very lifelike. Dogs are therapeutic, definitely worth the investment.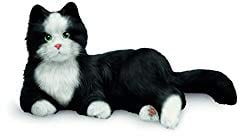 Real, cat-like movements & sounds that act as an authentic purr. This cat is able to open and close its eyes, lift its paw, open its mouth and move its head and body. The companion cat has built-in sensors to respond to touch and motion.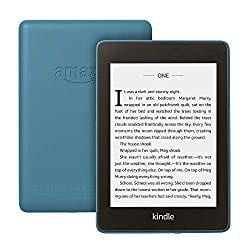 Built-in light so your loved one can read in bed. The touch screen is easy to use and turn pages easily. This kindle is waterproof, heck, he or she can read in the bath. Lastly, if your loved one is visually impaired, you can link it to Bluetooth and have the book read to them via headphones or a speaker. The Kindle is an affordable yet luxurious gift idea and the newer version is lighter than ever.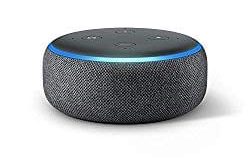 Your senior can simply use his or her voice to play a song or genre through Amazon Music, Apple Music, Spotify, Pandora, and others. He or she can also listen to Audible, podcasts, radio stations, and more. He or she can use their voice to set timers, add items to lists, and create calendar events and reminders. Also, check the news, weather, or traffic.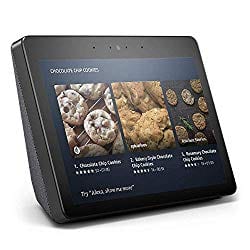 There are many amazing features that come with the second-generation Echo Show. For seniors, the Echo Show makes it easy to stay in touch. Your loved one can make video calls to friends and family who have Skype, the Alexa app, an Echo Spot, or Echo Show. You can easily download the kindle book for this device.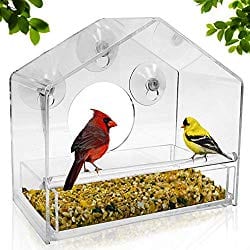 Does your loved one enjoy watching birds? Can you imagine how thrilled he or she would be to be able to watch their neighborhood birds directly at their window? It's easy to refill, weatherproof, and durable. Unlike Other Feeders, condensation will not build up between the window and the feeder and your bird viewing will never be obstructed!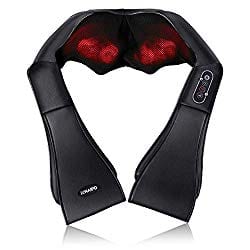 Features 8 deep-kneading Shiatsu massage nodes to sooth tired, relieve muscle tightness. A shoulder massager relieves stress and fatigue; exactly what your loved one may need. If your loved one has neck pain, back pain, shoulder pain, really any aches or pain; this is for them.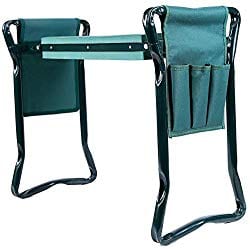 Sturdy and lightweight and folds easily. This garden kneeling pad features a thick cushion specially designed to remove strain from your knees. The handles are sturdy and make getting up and down a breeze. I like the pockets for the tools too.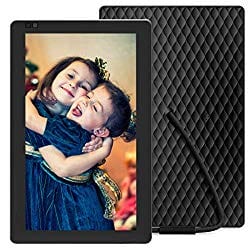 You can manage this frame for your loved one through your phone. Simply upload as many pictures as you would like and boom, memories forever. Photos can be added through a website so anyone (children, nieces, you, can update the photos in the frame easily.) If your loved one LOVES photos but is technologically limited, this will work just fine for you. Multiple people can add photos remotely, again excellent. This is a great gift!
Helpful Gifts for Your Senior to Adapt…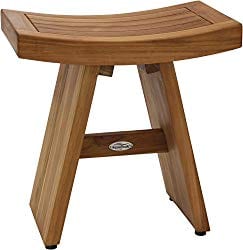 This chair is durable, sturdy, and attractive. With a 5-year warranty, this solid wood shower bench is the perfect gift for your loved one. I recommend drying it between showers to keep in good shape. You could go to Walmart and purchase an oversized plastic shower chair or a 3 in 1 commode to really make your loved one feel old or hospital-like or…you can buy them think bench.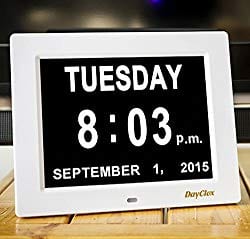 with Extra Large Non-Abbreviated Day & Month. Perfect for Seniors- this digital day clock clearly spells out the full DAY of the Week, MONTH and DATE in large, bold letters.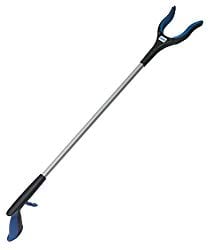 Strong, lightweight, and really handy. This will help your loved one pick things up off the floor without bending down or reaching items while sitting in his or her chair.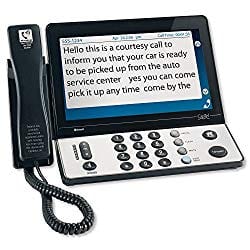 The captioned telephone provides accurate, real-time captions that show you what a caller is saying when you're on the phone. As you age, hearing is one of your first things to go. The phone is easy to use and the customer service feature is wonderful. This phone is a lifesaver.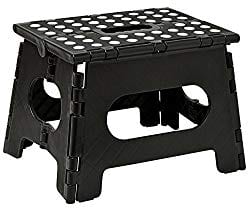 The unique grip dot features and the anti-skid foot-pads feature makes it safety certified. Easy to open and close and lightweight to stow away.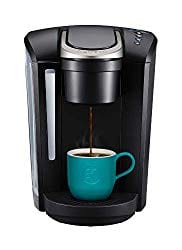 Wouldn't it be great for your loved one to never have to deal with coffee grounds and filters? Now he or she doesn't have to brew a full or half pot of coffee when a visitor comes over. Or for themselves. This is a thoughtful and practical gift for older parents who have everything because they'd never buy it themselves. It's practical and easy to use, and the coffee is delicious.