A. Visitation
Although our focus remains on protecting our residents from COVID-19, we also recognize that physical separation from family or other loved ones can cause physical or emotional effect on our residents. Therefore, the community needs to make every effort in facilitating visitation in the safest manner. The Executive Director and/or designee will be responsible for adherence to visitation policy and procedures.
Outdoor visitation remains most optimal, however indoor visitation is permitted for all residents. There is not currently a restriction on the length of visitation for essential or nonessential guests.
Although there is no limit on the number of visitors that a resident can have at one time, visits should be conducted in a manner that adheres to the core principles of COVID-19 infection prevention and does not increase risk to other residents. Communities should ensure that physical distancing can still be maintained during peak times of visitation (e.g., lunch time, after business hours, etc.). Also, community should avoid large gatherings (e.g., parties, events) where large numbers of visitors are in the same space at the same time and physical distancing cannot be maintained.
If the community is deemed to have an outbreak status, follow guidance from state and local health authorities until no new cases identified.
B. Infection Prevention and Control Practices That Need to be Continued with Visitation
Community is to continue to promote and coordinate vaccination for residents and associates.
Community is to continue to encourage vaccination among all new resident admissions and new hire associates who have not been vaccinated.
Community is to maintain a record of the vaccination status of residents and associates.
Before allowing indoor visitation, the risks associated with visitation is to be explained to residents and their visitors so they can make an informed decision about participation.
Up to date vaccination for visitors is preferred, but not required for the visit.
Visitors will be screened and restricted from visiting, regardless of their vaccination status, if they have: current COVID-19 infection; symptoms of COVID-19; or prolonged close contact (within 6 feet of an infected person for a cumulative total of 15 minutes or more over a 24-hour period) with someone with COVID-19 infection in the prior 14 days or have otherwise met criteria for quarantine.
Visitors are to be counseled about the recommended prevention and control practices that are to be followed during the visit. The following educational instruction will be made available: "COVID-19 Understanding and Practicing Mitigating Measures in Preventing it's Spread While Visiting Our Community" is available to all visitors. The concierge will document on the Resident-Visitor Screening Record that counseling was provided or if individual declined the counseling.
Visitors, regardless of their vaccination status, are to wear a well-fitting properly worn (mouth and nose covered) surgical facemask at a minimum for source control which can be made available if the visitor does not have one. Cloth masks are not acceptable.
Hand hygiene should be performed by the resident and the visitors before and after contact. Hand sanitizers are to be readily available throughout the building.
High-touch surfaces in visitation areas is to be frequently cleaned and disinfected based on your housekeeping schedule.
Community is to have a plan to manage visitation and visitor flow. – Visitors, regardless of their vaccination status, should physically distance (maintaining at least 6 feet between people) from other residents, visitors that are not part of their group, and HCP in the facility, except as described in the scenarios below.
Location of visitation if occurring indoors: if the resident is in a single-person room/unit, visitation may occur in the resident's room. Visits for residents who share a room should not be conducted in the resident's room; arrangements for suitable private internal location should be provided as an alternative.
If visitation is occurring in a public common designated area in the community, the community could consider scheduling visits so that multiple visits are not occurring simultaneously, to the extent possible. If simultaneous visits do occur, everyone in the designated area should wear properly worn (mouth and nose covered) source control (minimum of surgical mask) and physical distancing should be maintained between different visitation groups regardless of vaccination status.
Physical distancing and mask recommendations when both the resident and all their visitors are up to date on vaccination.

While alone in the resident's room or the designated visitation room/area, residents and their visitor(s) can choose to have close contact (including touch) and elect not to wear masks.
Visitors should wear masks and physically distance from associates and other residents/visitors that are not part of their group at all other times while in the community.

Physical distancing and mask recommendations when either the resident or any of their visitors are not fully vaccinated:

The safest approach is for everyone to maintain physical distancing and to wear masks. However, a resident can choose to have close contact (including touch) with their unvaccinated visitor(s). It is recommended that all parties wear well-fitting source control while visiting with the resident but will not be mandated during private visits alone in the residents room.
COVID-19 VACCINE FREQUENTLY ASKED QUESTIONS
7. How do I know that the COVID-19 vaccine is safe?
2021-01-05T21:12:07+00:00
All COVID-19 vaccines were tested in clinical trials involving tens of thousands of people to make sure they meet safety standards and protect adults of different ages, races, and ethnicities. There were no serious safety concerns. CDC and the FDA will keep monitoring the vaccines to look for safety issues after they are authorized and in use. Safety is the most important requirement of the vaccine, and data from the clinical trials is assessed by independent experts on at least two important committees: the Vaccines and Related Biologics Products Advisory Committee (VRBPAC) and the Advisory Committee on Immunization Practices (ACIP).The FDA requires eight weeks of safety data on the vaccine. To date, from 30,000 to 50,000 individuals have been monitored for more than eight weeks after receiving the vaccine, and no serious side effects have been documented.
2516 WEST LAKESHORE DRIVE
TALLAHASSEE, FL 32312
(850) 536-8600
License #AL12941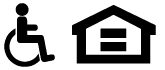 Tapestry Senior Housing has a philosophy of person-centered care that impacts everything we do. Understanding that every resident is an individual who can best direct their care, we are only helpers and guides along your journey.