COVID-19 Core Principles Regarding Visitation
Visitors with confirmed COVID-19 infection or compatible symptoms should defer non-urgent in-person visitation until they meet CDC criteria for healthcare settings to end isolation. For visitors who have had close contact with someone with COVID-19 infection, it is safest to defer visiting a resident until 10 days after their close contact if they meet criteria described in CDC healthcare guidance (e.g., cannot wear source control). An associate will assist with explaining the core principles of COVID-19 should the visitor request it. Instructional signs are located throughout the community to provide visitor education on COVID-19 signs and symptoms, infection control precautions, and other applicable community practices (e.g., use of face covering or mask, specified entries, exits and routes to designated areas, hand hygiene).
Before Coming to Visit a Resident visitors should:

test themselves or be tested for a COVID-19 positive result, check for signs and symptoms of COVID-19, and/or close-contact exposure to someone with COVID-19.
adhere to recommendations to defer visits for up to 10 days if necessary.
acknowledge they have an understanding of the core principles of preventing contagious disease infections as well as the risks associated with visits and
understanding that visits conducted with residents who are on transmission-based precautions or quarantine are not recommended.
There are currently no restrictions for length of visit. There will be no mandates to stop widespread visitation.
Although there is no limit on the number of visitors that a resident can have at one time, visits should be conducted in a manner that adheres to the core principles of COVID-19 infection prevention and does not increase risk to other residents.
The executive director is responsible for associate adherence to visitation policy and procedures.
Visitors will not be compelled to show or provide proof of vaccination or immunization status.
Personal visits will not be monitored by the community. There are no restrictions regarding consensual physical contact between a resident and their visitor.
COVID-19 VACCINE FREQUENTLY ASKED QUESTIONS
7. How do I know that the COVID-19 vaccine is safe?
2021-01-05T21:12:07+00:00
All COVID-19 vaccines were tested in clinical trials involving tens of thousands of people to make sure they meet safety standards and protect adults of different ages, races, and ethnicities. There were no serious safety concerns. CDC and the FDA will keep monitoring the vaccines to look for safety issues after they are authorized and in use. Safety is the most important requirement of the vaccine, and data from the clinical trials is assessed by independent experts on at least two important committees: the Vaccines and Related Biologics Products Advisory Committee (VRBPAC) and the Advisory Committee on Immunization Practices (ACIP).The FDA requires eight weeks of safety data on the vaccine. To date, from 30,000 to 50,000 individuals have been monitored for more than eight weeks after receiving the vaccine, and no serious side effects have been documented.
2516 WEST LAKESHORE DRIVE
TALLAHASSEE, FL 32312
(850) 536-8600
License #AL12941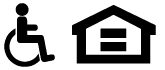 Tapestry Senior Housing has a philosophy of person-centered care that impacts everything we do. Understanding that every resident is an individual who can best direct their care, we are only helpers and guides along your journey.