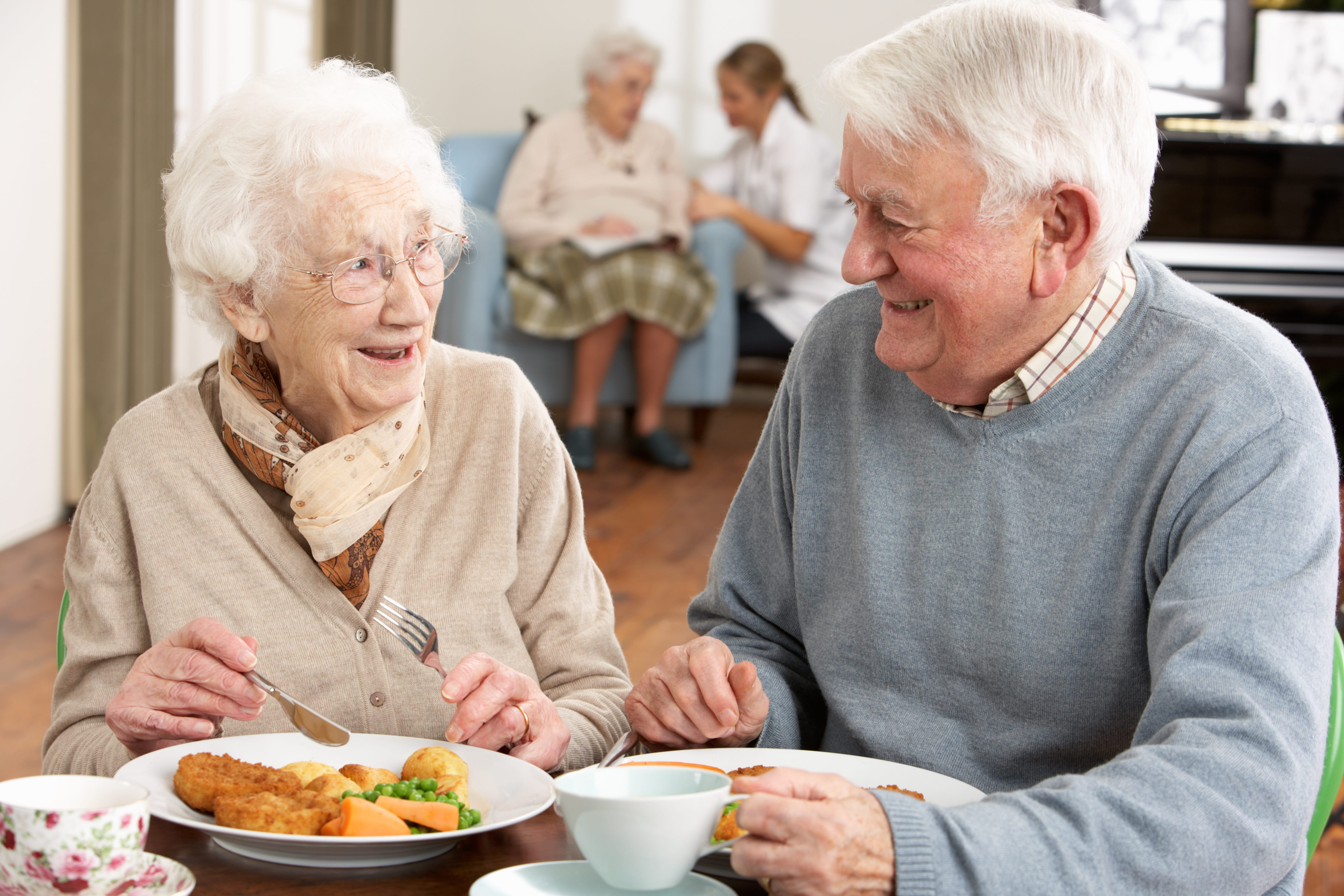 Dining On Your Schedule ALL DAY DINING AT TAPESTRY LAKESHORE
Almost all assisted living communities require you to eat around their schedule. Seniors often are assigned to a particular mealtime and menus are typically limited to a few repetitive choices at each meal. At Tapestry, we are breaking the mold by offering our unique All Day Dining. Early birds might grab one of our signature coffee glazed cinnamon rolls and head out to a comfortable patio chair. Late risers might order a stack of blueberry pancakes at 11 a.m. in the dining room. In the afternoon, folks surely will be drawn to the lobby bar by the delicious aroma of baking chocolate chip cookies. As evening approaches, you decide when it's the perfect time for your dinner. At Tapestry, it's all about putting you in charge of your own schedule.
More Than Just Nourishment GATHERING AND EATING TOGETHER IS PART OF THE FABRIC OF OUR LIVES
Why do we put so much into our dining program at Tapestry? We do it because gathering with your neighbors, friends, and family to break bread is about more than just consuming food. Sharing a good meal and good conversation is a vital part of the social rhythm of the day. At Tapestry, we'll provide a great meal – you and your friends add the conversation.
Meet the Chef CHEF SEAN CHRISTOPHER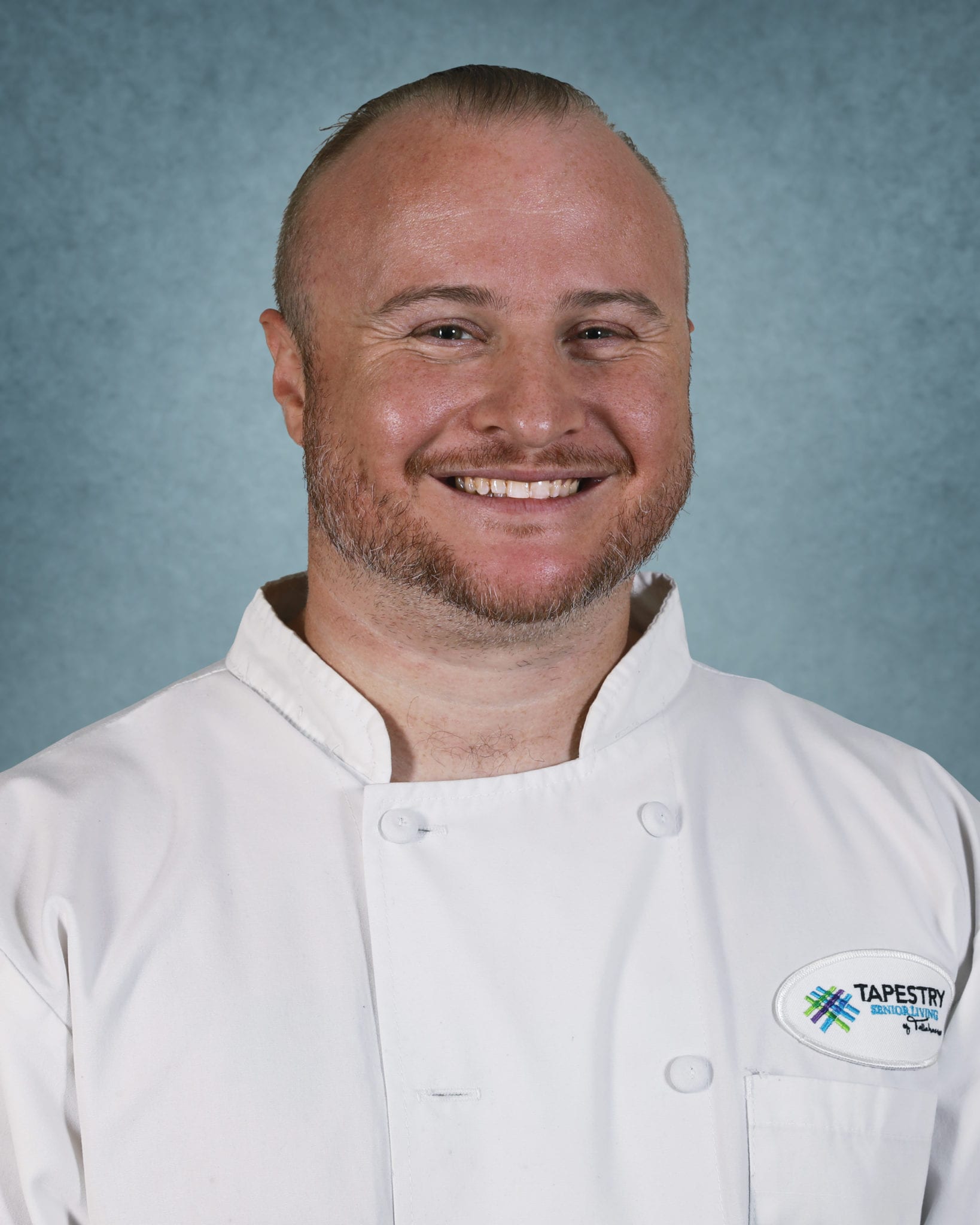 A Florida native, Sean was born and raised in Orlando and then moved to Tallahassee at 14 years old. His passion for food started as a child when his parents would bring home leftovers and he would turn them into new dishes for his sisters. Even at 8 years old he started writing his own recipes and ever since then he always had a passion for bringing people together over food. He used to help his mother cook dinner every night where he coined the term "shake-and-bake."
He started to turn his passion into a career path when he began regularly cooking with his best friend and best friends grandmother who were both Italian. He then went on to work in sports bars and eventually moved up to management. From there he went to Kaiser College and expanded his horizons cooking as an Executive Chef in country clubs. He was the Executive Chef at Capital City Country Club and Sous Chef at Golden Eagle Country Club in Tallahassee. Later, he was offered the position of Dining Director of a large assisted living and memory care in Fort Walton Beach, by a member of the Golden Eagle Country Club. From there, his passion for food coupled with his passion for helping others – especially seniors, flourished. Sean moved back to Tallahassee and took the position as the Dining Service Director of the most well-established Independent and Assisted Living community at the time in Tallahassee. In this position, he grew close with residents who eventually became like family.
Sean's goal is to bring a high standard for dining during the "golden years" of our residents' lives. He pursues this goal through passion, quality, and care. His passion for food combined with his passion for people makes his job enjoyable and rewarding. Sean enjoys food from all types of cultures, and brings his worldly cuisine experiences back to the residents at Tapestry Lakeshore to enjoy. Sean incorporates international cuisine combined with southern hospitality to family night events.
Sean married his wife in September 2017. They had a beautiful sunset wedding off the bay of St. George Island. They currently have two furry children; a Doberman and a Terrier Mix. They hope to add to their family in the future with children. He enjoys conversations about food with the residents and enjoys preparing their favorite meals. Outside of Tapestry, Sean uses his culinary expertise for raising money and awareness for various local organizations. Recently, he donated hours cooking outside for local breast cancer research. For the past three years, Sean has bowled to raise money for the Tallahassee Senior Center, and even came in second place! He participates regularly in a cookout for the local Alzheimer's Project.
2516 WEST LAKESHORE DRIVE
TALLAHASSEE, FL 32312
(850) 536-8600
License #AL12941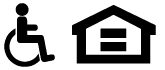 Tapestry Senior Housing has a philosophy of person-centered care that impacts everything we do. Understanding that every resident is an individual who can best direct their care, we are only helpers and guides along your journey.