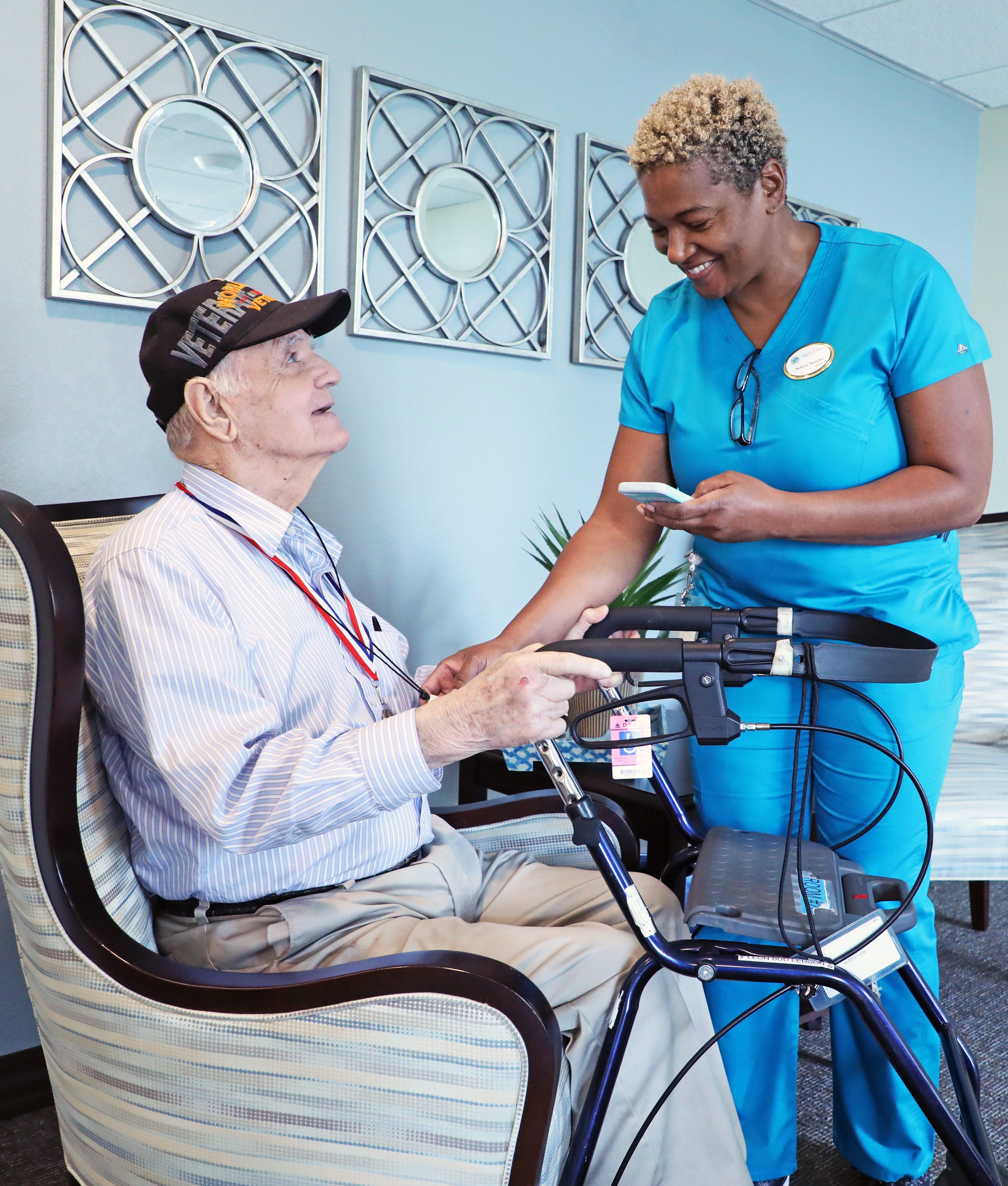 Tapestry Resources OPTIONAL HEALTHCARE SERVICES OFFERED AT LAKESHORE
If a resident requires services beyond the basic Activities Daily Living (ADLs), Tapestry will provide the following optional services:
Licensed nursing services – 24-hours a day
Specialized diets/individualized nutrition supervision
Increased personal laundry
Injectable medication administration
Fall management
Physical rehabilitation services
Memory enhancement
Depression management
Therapeutic recreation
Increased socialization services
Additional ambulation services
Spa massage
Telehealth
Licensed nursing services – 24-hours a day
Specialized diets/individualized nutrition supervision
Private duty health aid
Fall management
Depression management
Therapeutic 1:1 recreation
Specialized/individualized behavioral interventions
Chauffeured rides (escorted)
Audio/visual communication between resident and primary care provider
Injectable medication administration
Spa massage
Telehealth
About Dementia A GENERAL OVERVIEW OF DEMENTIA
Dementia is a broad term that refers to a decline in a person's intellectual abilities. It affects more than 3 million people each year in the United States alone. While there are many types of dementia, Alzheimer's disease being the most common.
Dementia is often associated with memory loss. However, not everyone with memory loss will experience this. To be diagnosed with dementia by a medical professional, an individual must meet certain criteria. This includes, but is not limited to, impaired motor and spatial skills, judgment, memory, attention, functioning and orientation.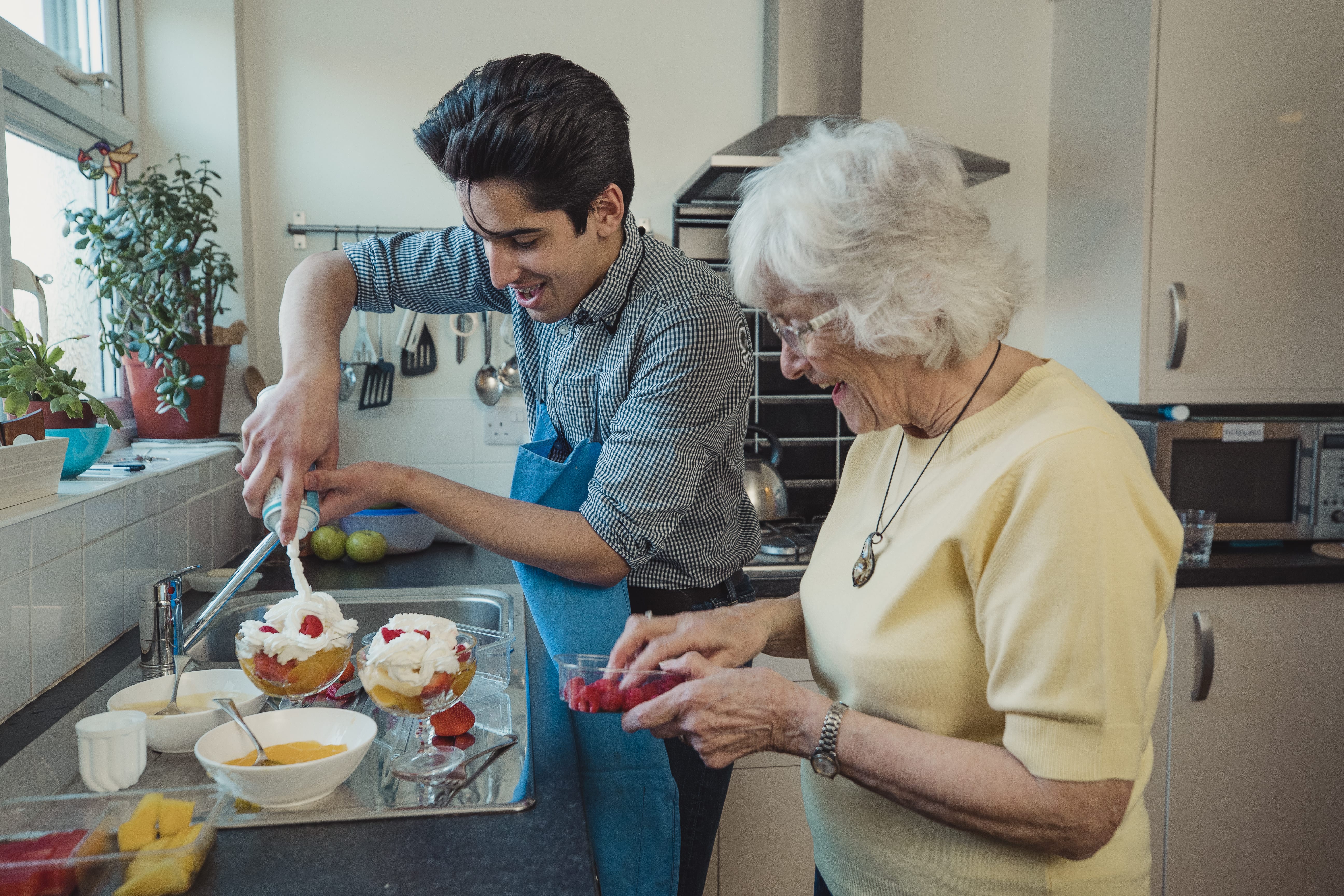 TYPES OF DEMENTIA
If you have a family member or close friend living with dementia, it's important to understand you are not alone. When it comes to this condition, knowing the signs, symptoms and treatment options can assist you as you discover care options. Below are the four most prevalent types of dementia.
Alzheimer's disease makes up 60 – 80 percent of all dementia cases and is the sixth leading cause of death among Americans. Damage to nerve cells in a person's brain causes the disease is progressive, meaning symptoms worsen over the course of years.
Symptoms of Alzheimer's disease include:
-Trouble completing everyday tasks
-Misplacing objects
-Poor judgment
-Shifts in mood and personality
-Disorientation
Early diagnosis of Alzheimer's disease can help slow the condition's progression. If you or a family member are experiencing possible symptoms of Alzheimer's, contact a medical professional as soon as possible.
Vascular dementia accounts for 10 percent of all dementia cases. This condition results when an individual suffers a stroke and blood vessels in the brain become blocked, causing damage to cells. Oftentimes, symptoms present themselves suddenly.
Symptoms of vascular dementia include:
-Confusion
-Disorientation
-Difficulty understanding
-Memory loss
The goal of treatment is to prevent further brain damage. Like other forms of dementia, Vascular dementia can be managed with certain medications and therapies.
Frontotemporal dementia (FTD) occurs when there is damage to nerve cells in the brain, leading to loss of function. This form of dementia can be caused by other dementia variations such as Pick's disease, primary progressive aphasia and more. An individual with FTD may show symptoms around the age of 60, which is younger than the onset of other types of dementia.
Symptoms of Frontotemporal dementia include:
-Personality changes
-Decreased empathy
-Compulsive behaviors
-Decreased motivation
FTD cannot be cured, but a medical professional can prescribe an individual medicine to treat symptoms.
ADDITIONAL TYPES OF DEMENTIA
If you or a family member is exhibiting possible symptoms of dementia, seek medical attention. A doctor will be able to review your medical history and concerns to assist in a diagnosis. There are additional types of dementia that present themselves in a variety of ways. For example, mixed dementia occurs when a person has brain abnormalities linked to two or more forms of dementia. A person with mild cognitive impairment may exhibit a mild change in mental functioning, but one is typically not serious enough to interfere with daily activities.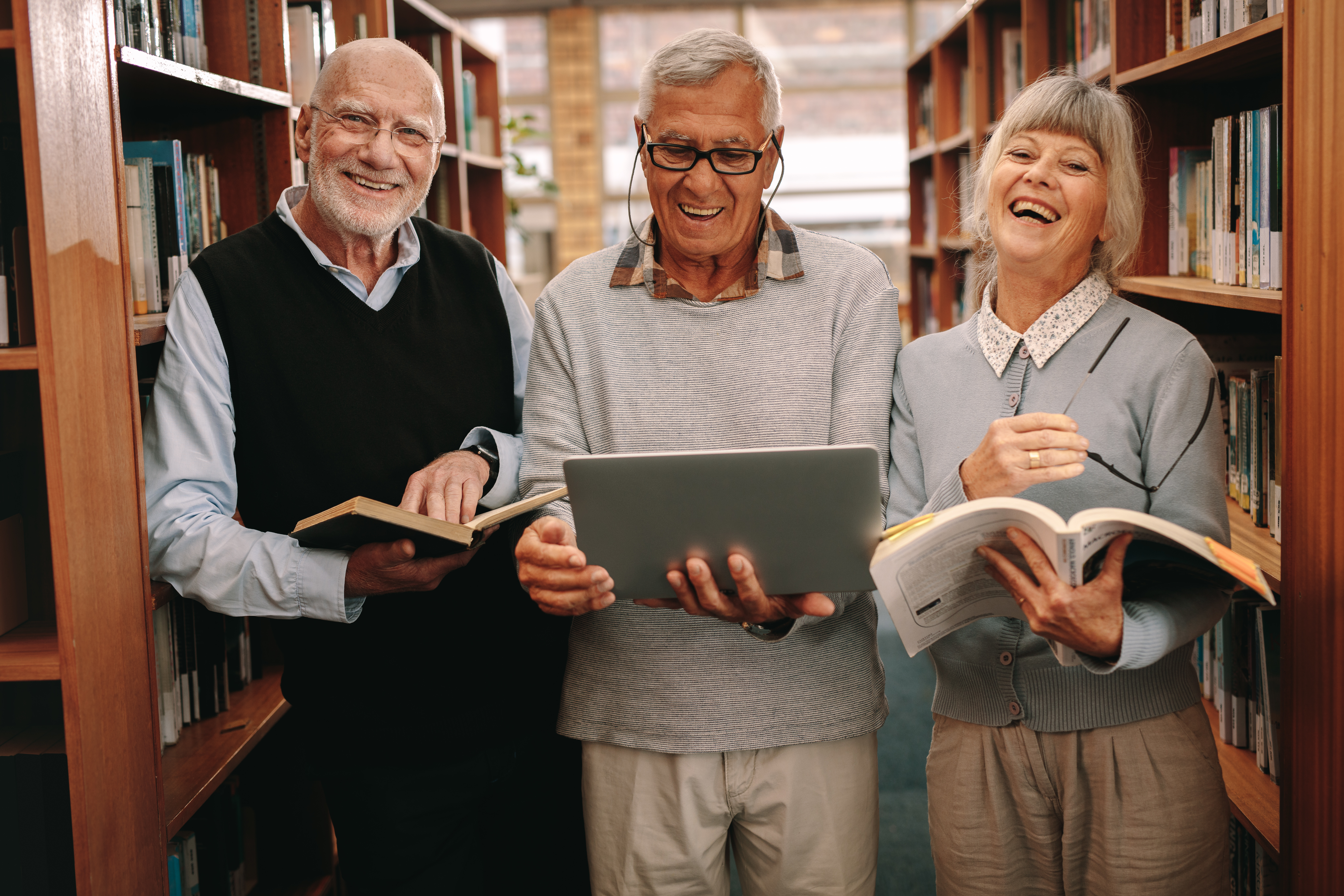 Helpful Links RESOURCES TO HELP ON YOUR JOURNEY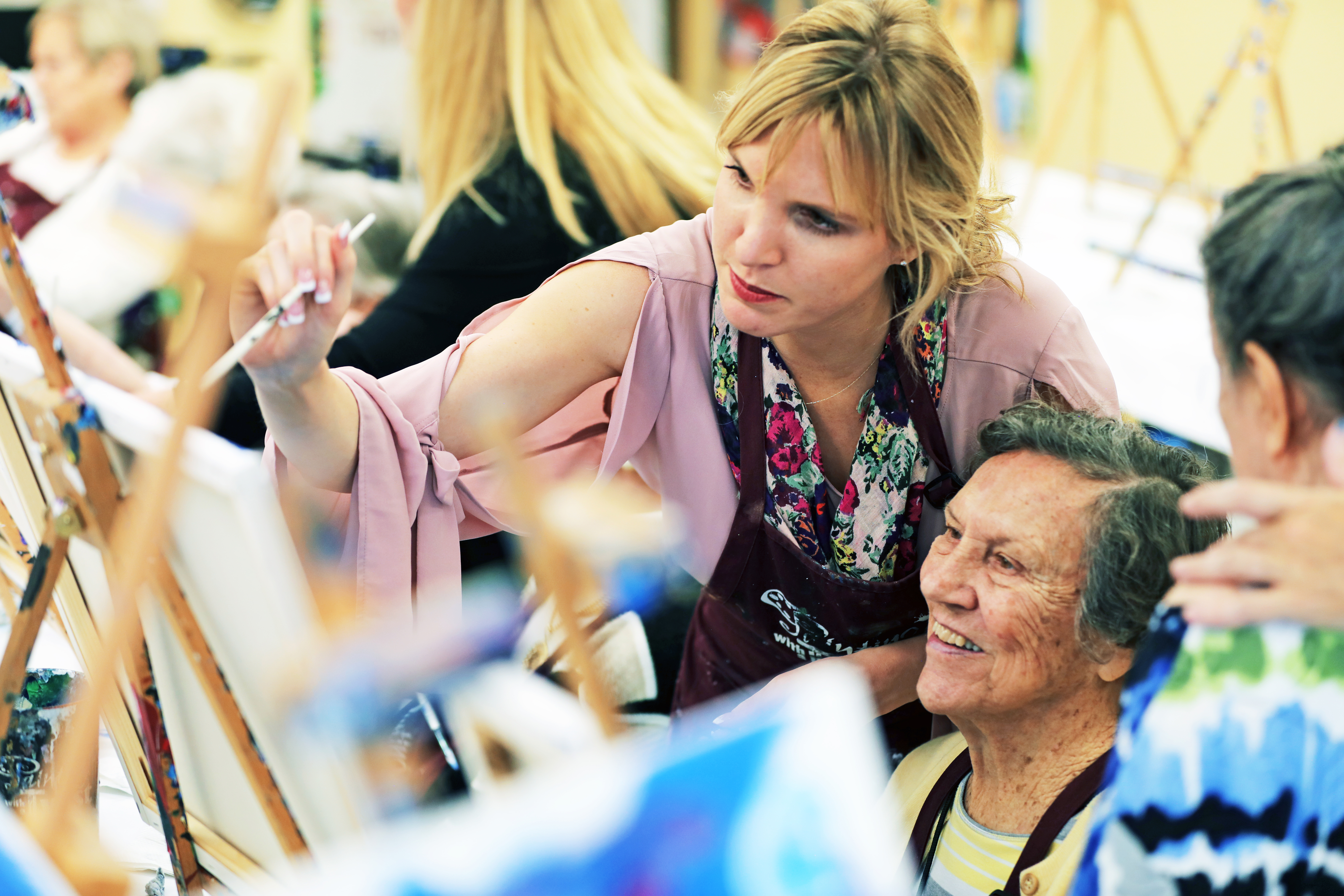 Tapestry News STAY UP TO DATE ON TAPESTRY HAPPENINGS
Force of life: 'I want to help people with music' – January 12, 2019
Hoot Gibson: Tallahassee icon out of the fruit business but still strumming at 94 – July 26, 2018
Nursing homes, assisted living facilities begin work to comply with Governor's order – September 19, 2017
Elderly Naples evacuees still seeking shelter in Tallahassee – September 18, 2017
Local senior living facility continues to house South Florida residents – September 14, 2017
Senior evacuates from Naples arrive in Tallahassee – September 7, 2017
Naples nursing home residents evacuate to Tallahassee – September 7, 2017
Tapestry takes in senior citizen evacuees from Naples – September 6, 2017
Local assisted living to house senior citizens escaping Irma – September 6, 2017
More than 100 seniors coming to Tallahassee in need of beds – September 5, 2017
2516 WEST LAKESHORE DRIVE
TALLAHASSEE, FL 32312
(850) 536-8600
License #AL12941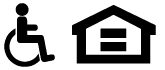 Tapestry Senior Housing has a philosophy of person-centered care that impacts everything we do. Understanding that every resident is an individual who can best direct their care, we are only helpers and guides along your journey.