Virtual 3D Tour TOUR TAPESTRY SENIOR LIVING WALDEN
Aerial Tour EXPLORE TAPESTRY SENIOR LIVING WALDEN
Please fill out this form below or call us at (412) 507-9999. We can schedule you a tour, talk about budget and how that fits with our competitive pricing.
If you are interested in career opportunities at Tapestry, please click here.
3080 Walden Road
Tallahassee, FL 32317
(850) 688-1234
License #AL13190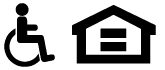 Tapestry Senior Living has a philosophy of person-centered care that impacts everything we do. Understanding that every resident is an individual who can best direct their care, we are only helpers and guides along your journey.