Contact Us
Fill out this form to get in contact with a Tapestry representative!
550 Cherrington Pkwy
Coraopolis, PA 15108
(412) 507-9999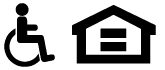 Tapestry Senior Housing has a philosophy of person-centered care that impacts everything we do. Understanding that every resident is an individual who can best direct their care, we are only helpers and guides along your journey.