Community Tour EXPLORE TAPESTRY SENIOR LIVING MOON
In addition to providing best in class assisted living and memory care, the staff at Tapestry is also mindful to how important living on a budget is to our senior residents. Start your journey by filling out the form below or calling us at 412-507-9999, we can schedule you a tour, talk about budget and how that fits with our competitive pricing.
550 Cherrington Pkwy
Coraopolis, PA 15108
(412) 507-9999
License #450091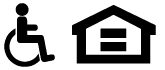 Tapestry Senior Living has a philosophy of person-centered care that impacts everything we do. Understanding that every resident is an individual who can best direct their care, we are only helpers and guides along your journey.