Although our focus remains on protecting our residents from COVID-19, we also recognize that physical separation from family or other loved ones can cause physical or emotional effect on our residents. Therefore, the community needs to make every effort in facilitating visitation in the safest manner. Outdoor visitation remains most optimal, however indoor visitation is permitted for all residents.
Please be aware of the contagious nature of COVID-19 and understand that visiting individuals in our community can have a mutual COVID-19 exposure. Meaning a resident can become infected from you, as a visitor, and conversely, a resident can expose you to COVID-19.
Even if you are adhering to the measures as recommended below, you can still sustain an exposure if one of you are positive for SARS-COV-2 (COVID-19) infection. In addition, COVID-19 vaccination is a key intervention in preventing the spread of this virus. Therefore, we strongly encourage all residents and visitors to be vaccinated to minimize this potential exposure. Individuals who become infected with COVID-19 may be asymptomatic or may develop symptoms and other illnesses that can sadly lead to death.
Please be mindful to adhere and practice the following measures for everyone's safety during your visit.
Stay home if you are sick or have COVID-19 symptoms; have recently tested positive or have been diagnosed with COVID-19 infection; or have had prolonged close contact (within 6 feet of an infected positive COVID-19 person for a cumulative total of 15 minutes or more over a 24-hour period) with someone who had tested positive for COVID-19 infection in the prior 14 days or was quarantined or required isolation.
Wear a well-fitting facemask for source control regardless of your vaccination status in common areas of the building such as the lobby, lounge, etc.
Perform hand hygiene before and after contact with the resident or staff.
Regardless of vaccination status, maintain social distance (maintaining at least 6 feet between people) from other residents, visitors who are not part of your group, and associates in all common areas of the building.
While visiting in a resident's apartment, physical distancing and a facemask is the safest approach, especially when the resident and/or their visitor(s) are not up to date with vaccination.
Please notify us if should you experience symptoms consistent with COVID-19 such as cough, shortness of breath, fever, chills, muscle pain, sore throat, new loss of taste or smell, nausea, vomiting, or diarrhea within 14 days of your visit.
Please refer to the CDC and state specific recommendations for COVID-19 vaccination, management and up-to-date treatment options.
Centers for Disease Control and Infection- Coronavirus Disease 2019 (COVID-19) | CDC
State-Specific
FL- Home – Florida Department of Health COVID-19 Outbreak (floridahealthcovid19.gov)
OH- COVID-19 | Ohio.gov
PA- Coronavirus in Pennsylvania (pa.gov)
COVID-19 VACCINE FREQUENTLY ASKED QUESTIONS
7. How do I know that the COVID-19 vaccine is safe?
2021-01-05T21:12:07+00:00
All COVID-19 vaccines were tested in clinical trials involving tens of thousands of people to make sure they meet safety standards and protect adults of different ages, races, and ethnicities. There were no serious safety concerns. CDC and the FDA will keep monitoring the vaccines to look for safety issues after they are authorized and in use. Safety is the most important requirement of the vaccine, and data from the clinical trials is assessed by independent experts on at least two important committees: the Vaccines and Related Biologics Products Advisory Committee (VRBPAC) and the Advisory Committee on Immunization Practices (ACIP).The FDA requires eight weeks of safety data on the vaccine. To date, from 30,000 to 50,000 individuals have been monitored for more than eight weeks after receiving the vaccine, and no serious side effects have been documented.
550 Cherrington Pkwy
Coraopolis, PA 15108
(412) 507-9999
License #450091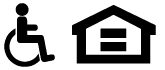 Tapestry Senior Housing has a philosophy of person-centered care that impacts everything we do. Understanding that every resident is an individual who can best direct their care, we are only helpers and guides along your journey.