***Updated December 17, 2021***
Dear residents and family members,
In early December, the CDC noted the first US case of the new Omicron variant of the SARS-CoV-2 virus that causes COVID-19. Early evidence suggests that this virus spreads more than twice as quickly as Delta and symptoms are milder – headache, low grade temperature, nausea, and sore throat –which may lead people to think it is just a common cold or flu virus. It is too early to know whether the new virus results in the same severity of disease or whether there may be an increased risk of reinfection among those previously infected. The one thing everyone seems to agree on is that ongoing infection control measures and the current vaccines and boosters are critical to reducing severe disease and death.
In recent months, the country had been progressively loosening mask, sanitization, and social distancing requirements as positivity rates appeared to drop. However, the CDC and health officials continued to recommend these public health safety measures for seniors housing. Little is known for certain about the Omicron variant, but the Delta variant is still a strong threat, and until we know more about Omicron Tapestry will continue to employ COVID-19 screening for all visitors and infection control measures for all staff, residents, and visitors. Our highest priority is to keep our residents, associates, and visitors safe from this disease.
During this holiday season of family and group gatherings we respectfully ask that you practice the following safety and infection control measures to help us achieve our goal.
If you are unvaccinated, get vaccinated.
Get the booster if you are vaccinated.

Stay home if you are sick

, have COVID-19 symptoms, have recently tested positive for COVID-19, have had prolonged or close contact with someone who tested positive over the last 14 days or was quarantined or isolated.
Regardless of your vaccination status, please:

Wear a fitted cloth mask or facemask in all public areas of the building.
Wash your hands or use hand sanitizer often and thoroughly.
Maintain a 6 ft. social distance from other residents, visitors, and associates when in the public areas of the building (e.g., halls, lobby, dining room, lounges).

Avoid large gatherings.
Let us know if you experience COVID-19 symptoms if they occur within 14 days of your visit, whether in the community or to an outside location.

Symptoms are cough, shortness of breath, fever, chills, muscle pain, sore throat, new loss of taste or smell, nausea, vomiting, or diarrhea.
I appreciate your ongoing observation of and support for the above infection control and health safety measures. We all wish you a healthy and happy holiday season and new year!
COVID-19 INFORMATIONAL VIDEOS
What Are Physicians Seeing With Covid-19 Positive Patients?
Covid-19: Frequently Asked Questions?
Technology Used In Developing The Vaccine
Are There Side Effects From The Covid-19 Vaccine?
Why Should We Trust The Covid-19 Vaccine?
When will I be Protected After I Receive The Vaccine?
Summary of U.S. Covid-19 Hospitalization Data
COVID-19 VACCINE FREQUENTLY ASKED QUESTIONS
7. How do I know that the COVID-19 vaccine is safe?
2021-01-05T21:12:07+00:00
All COVID-19 vaccines were tested in clinical trials involving tens of thousands of people to make sure they meet safety standards and protect adults of different ages, races, and ethnicities. There were no serious safety concerns. CDC and the FDA will keep monitoring the vaccines to look for safety issues after they are authorized and in use. Safety is the most important requirement of the vaccine, and data from the clinical trials is assessed by independent experts on at least two important committees: the Vaccines and Related Biologics Products Advisory Committee (VRBPAC) and the Advisory Committee on Immunization Practices (ACIP).The FDA requires eight weeks of safety data on the vaccine. To date, from 30,000 to 50,000 individuals have been monitored for more than eight weeks after receiving the vaccine, and no serious side effects have been documented.
550 Cherrington Pkwy
Coraopolis, PA 15108
(412) 507-9999
License #450091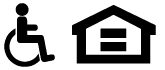 Tapestry Senior Housing has a philosophy of person-centered care that impacts everything we do. Understanding that every resident is an individual who can best direct their care, we are only helpers and guides along your journey.